f u g u e s t a t e p r e s s
P.O. Box 80, Cooper Station
New York, NY 10276
212-673-7922
208-693-6152 fax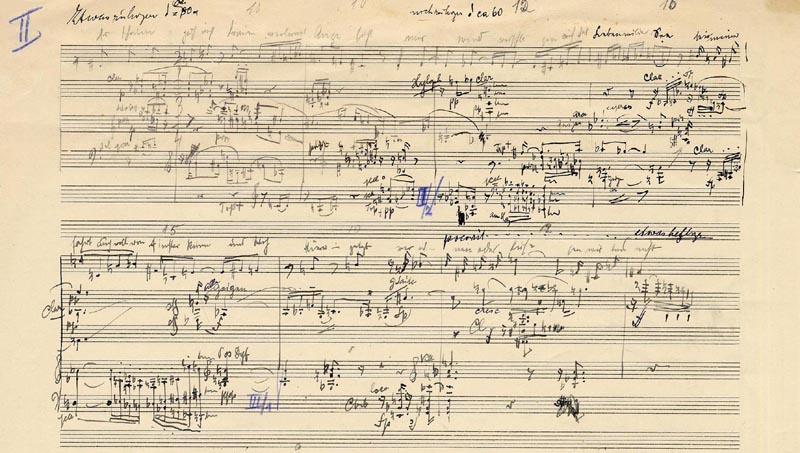 How Is This Going to Continue?
by James Chapman
$25.00 70 pp. ISBN 978-1-879193-17-8

Limited edition currently sold out and unavailable.


This unusual novel comes in the form of a libretto for an oratorio, completed by a fictional composer just before his death in the 1990's. After an introduction that gives us the bare outlines of his personal history, most of our knowledge of his inner life--his emotion at the death of his wife, and the way he is dealing with his own illnesses--comes to us from his libretto.

The libretto consists of dozens of scored quotations from outside sources (many of them invented) around the subjects of illness and the fear of death. Particular obsessions of the composer--the life and death of contralto Kathleen Ferrier (who died mid-life of breast cancer, as the composer's wife did), the illnesses of composers and performers Leonard Bernstein, Glenn Gould, Gustav Mahler and Alfred Schnittke, as well as Hindu poetry, German history and many other matters, provide the reader with a ghostly outline of the life story and soul of a dying artist.

The most unusual formal innovation here is the musical scoring, indicated by columns--the density of simultaneous sung quotations will increase in moments of great emotion; spareness and "white space" become more frequent as hope recedes. We come to know the composer as one who had already withdrawn from the world, allied only with the woman he loved. And we see what is left for him once he has lost her.

This edition, signed by the author, was limited to 50 copies.