f u g u e s t a t e p r e s s
P.O. Box 80, Cooper Station
New York, NY 10276
208-693-6152 fax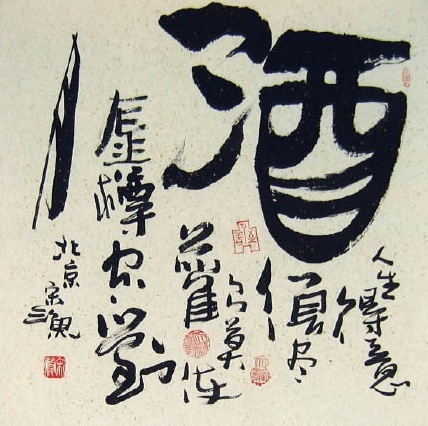 Pith & Amber
by Carah A. Naseem
$12.00 102pp. ISBN 978-1-879193-25-3


"The exquisite heart of this amazing writer still exists here and the ethereal beauty of her words still meander and flow their way around the reader. It is an understandable metaphor when Fugue describes this writing as a dance....Despite the experimentations with plot, the blurring of characters and the easy movements between points of view, the reading pleasure is never sacrificed for the sake of style. In fact, quite the opposite. The surreal styles adopted by Naseem contribute to the ease of reading, which is in itself a proper statement about experimental fiction. Experimental doesn�t always have to be difficult. In fact sometimes it can be like chocolate for the eyes."
--Lisa Thatcher

As I read Pith & Amber, I thought of the myth, the ritual, the performance in the anthology Technicians of the Sacred, the body-as-landscape in Aase Berg�s With Deer, the electric fur of Bhanu Kapil�s Humanimal. Pith & Amber joins these as a text in which the reader feels the weight of words, their material presence in the body. The language builds and collapses, projects from the page, expands in the mouth of the reader, in the space of the reader. Like these other books, Pith & Amber scrapes me toward expansion, it projects beyond the page. Here in the text, 'the world lacks boundaries that separate land from sky.'"
--A.T. Grant, HTMLGIANT


A new writer. Two novellas.

The shorter novella: scrape bark of the sycamore with your teeth; scrape the moon. A young woman, a river, and the bones of an ancient marriage. Devotion and exaltation pour from the air, creating this girl whose only directions are truth and beauty. The prose takes place outside every nation and culture--it takes place, instead, on this earth, beside and atop a sycamore tree, beside and atop a mountain: the geographical manifestation of her heart's search for home.

The longer novella: Cathay Umay. A spiritual tincture of Khanate proportion, told in a dance, ritual opera, a drama enacted under the sun. The dust roads of language, because that's all the sun leaves behind. Boy, Girl, judgement, drums, and the rediscovery of a divine jewel, aborted, sunburnt, and forgotten until another day.

Both stories are etched in stone.